art : installations / photos / sounds / videos
Welcome, my name is ryanSmith.
I have been busy, making artistic installations for over 10 years. I'm a visual artist, musician, graphic designer, photographer, and a teacher. I've been taking photos since I was a child; been making noise since I was a baby. Over the years, I made videos, and some websites. When I am not in front of the computer making art, I'm outside, traveling... constantly on the move.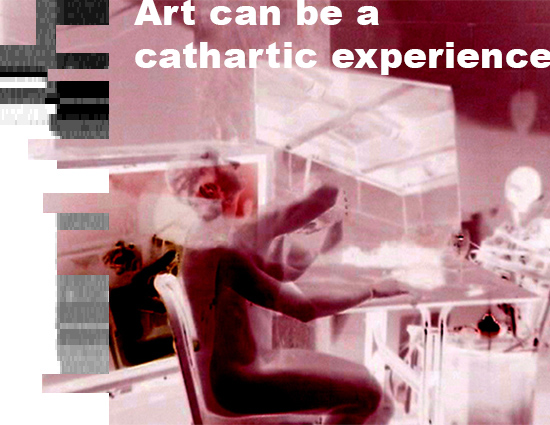 photo#1 : "Serenity & Anxiety" still frame from video, printed on transparency paper, 2004
photo#2 : from a live video, "Blurring the Borderline Between Our Waking Life and Our Dream Life", 2009
photo#3 : a detail of " soundNest ", an installation at Artscape, with Dialog+, 2013
photo#4 : a photo from Yellowstone National Park, "Mammoth Hot Springs", 2014